Are you searching for the most reputable brickwork contractors Sussex has seen? If so, pick up the phone and give the NJS Group a call today on 01243 545548 or drop us an email at info@njsgroup.co.uk. With many years of experience, our experts can deliver on a range of domestic, commercial and restoration brickwork projects.
The number one choice for brickwork contractors in Sussex
From house extensions and garden walls to large commercial developments, we have the capacity to handle projects of all shapes and sizes. At the NJS Group, we supply brickwork contractors Sussex can trust to take care of all of their construction needs. Our team are all highly trained and skilled, and all work will be completed with the strictest compliance with health and safety.
Here at the NJS Group, our Sussex brickwork contractors will provide you with a fully comprehensive service from start-to-finish. To find out more about what we can do for you, give us a call or continue reading below.
What can our brickwork contractors Sussex do for you?
Residential
As the leading choice for brickwork contractors in Sussex, we supply residential clients with a complete domestic service. This always starts with a full survey in which we will assess your needs and supply you with a quotation that is both fair and competitive. When you choose the NJS Group, you'll be dealing directly with one of our group members – NJS Brickwork.
At NJS Brickwork, we will ensure that your project is completed on schedule and that all costs are kept in-line with your budget. For years, we have provided quality materials and exceptional workmanship across a wide range of projects. We have worked alongside many major developers including: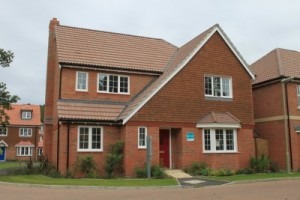 Berkeley Homes
Miller Homes
City & County
Thakeham Homes
Lindon Homes and more
Furthermore, our brickwork contractors Sussex team also work on smaller projects too such as home extensions and garden walls.
Commercial
When it comes to commercial Sussex brickwork contractors, no other company can compete with the services provided by the NJS Group. Over the years, we have worked on a wide range of commercial projects such as Chichester's City Gates. Furthermore, we have also constructed many large commercial buildings such as factory units, shops and offices. All work will be completed to any budget and any schedule.
We boast a team that consists of specialists who are experienced in delivering commercial projects of all shapes and sizes. For large jobs, we can even supply a workforce of over a 100 to ensure that work is completed on time and to your exacting specifications. Regardless of your expectations, our brickwork contractors Sussex will ensure that your designs and ideas are brought to fruition.
Restoration
If you're in need of professional brickwork contractors in Sussex to restore a period building, look no further than NJS Brickwork. As specialists in restoring period buildings, we can work on buildings from any era from Georgian, Victorian and Edwardian to pre-1930. In fact, we recently took part in the restoration of the King Edward Hospital in Midhurst – a project which saw this historic building repurposed as apartments and accommodation.
Our success with period restorations is largely thanks to our unmatched knowledge and understanding. While many building contractors will use modern materials and tools, we know that these can actually cause more harm than good. We only use traditional tools and materials on these projects and can even reverse the damage caused by the use of these modern techniques.
Why choose NJS Brickwork?
Whether you're looking to erect a small wall or planning a major development, make the NJS Group and NJS Brickwork your first port of call. With many years of experience, we have earned a stellar reputation as the most reputable brickwork contractors in Sussex.
Care and dedication are at the heart of what we do, and we are committed to always putting our client's interests first. When you choose our team to handle your project, you'll receive the full extent of our expertise. We listen carefully to your specific needs and are dedicated to ensuring that your requirements are always met in full.
Here at the NJS Group, we offer complete transparency in everything we do. That means honest and impartial advice and fully itemised quotes with no hidden fees and no obligation to commit. So, for Sussex brickwork contractors the likes of whom the industry has never seen before, look no further than NJS Brickwork.
Contact
Discover the finest brickwork contractors Sussex has to offer when you call the NJS Group today on 01243 545548.